The Cave of Wonders is a segment from Fantasia in the 100 Acre Wood.
The story begins with Pete disguising as an old man and took Justin Jeremy and Abu to The Cave of Wonders. Justin found a Genie's lamp. But when Abu touched a forbidden jewel - the cave collapsed. Justin rubbed the lamp and The Genie came out. He introduced himself to his new friends and sang a song. After telling the gang about his rules - Genie took them with him and flew out of the cave as he headed to an island.
The story continues in Genie Encounter
Musical Score
Edit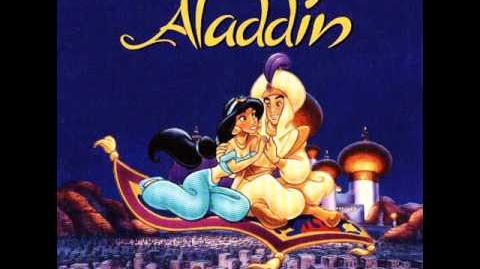 Alan Menken
Ad blocker interference detected!
Wikia is a free-to-use site that makes money from advertising. We have a modified experience for viewers using ad blockers

Wikia is not accessible if you've made further modifications. Remove the custom ad blocker rule(s) and the page will load as expected.